Ljrc Ltwt Steering Wheel 5 Bolt (Mac)
LARRY JEFFERS RACE CARS | Part# LJR-2005MAC
18 in stock
Ljrc Super Lightweight Steering Wheel. With 5 Bolt Mounting Hole, And 4 Button Locations. This Steering Wheel Is Hard Coat Anodized Matte Black Finish With Machined Edges. (Off Road Use) can Be Used With A Grant Steering Wheel Adapters.
LJRC super lightweight steering wheel for 5 bolt mounting holes. These will requires a mounting kit to fit your application. These LJRC steering wheels are hard coat anodized matte finish with machined edges.
Can be used with all 5 bolt LJRC quick release hub, Mark Williams Quick release hub, Strange hubs and Grant steering wheel adaptors to fit your application.
13" Diameter
Weight 14 Ounces
Standard 5 bolt mounting pattern
Matte Black hard coating anodized finish
These are hand crafted right here at Larry Jeffers Race Cars and made in the USA!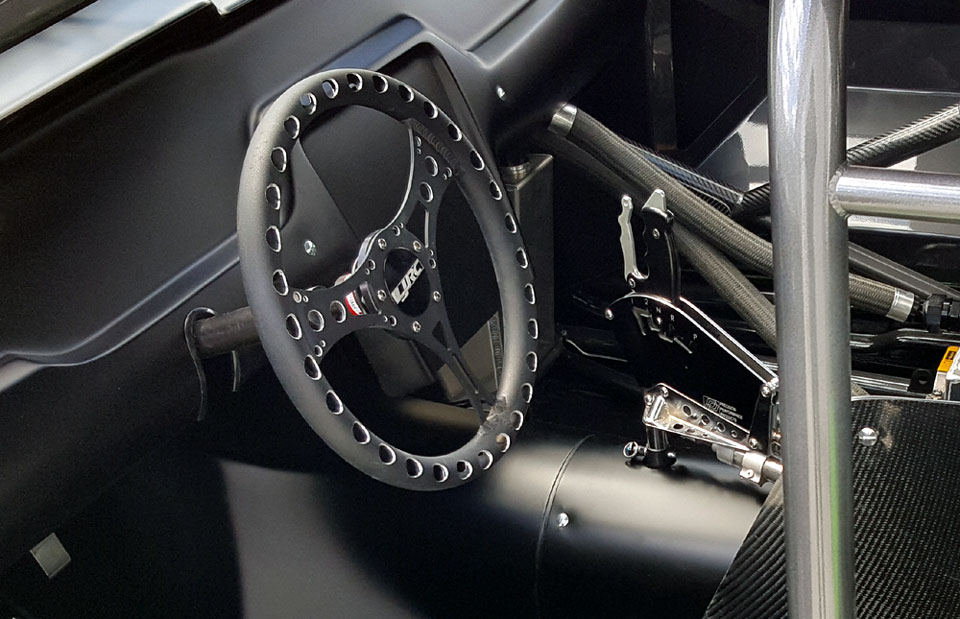 As seen on the TV show Street Outlaws